herein lies a guide to projects i have completed.
aprons
fabric: "in the kitchen" collection from alexander henry
completed may 13, 2011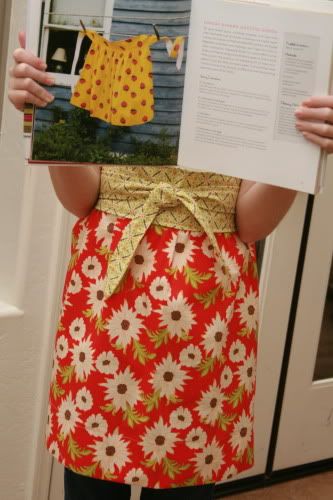 fabric: "meadowsweet" by sandi henderson for freespirit
completed march 6, 2011
pincushions
4sq baby blankets
when my third child was born, my sweet friend sarah martin brought me this
darling baby blanket
with four squares of coordinating fabric on the top, flannel on the back, and blanket stitching around the edges. at the time i was not at all interested in sewing, but i always thought the blanket looked doable. when i finally did decide to plunge into sewing, that blanket was one of the very first things i tried to create. i didn't have a pattern, but the design is pretty straight forward.
i think it's a perfect first-time project that will impress you and others. it's my new favorite baby gift, along with a package of diapers.

I've created a detailed, for-a-beginner tutorial on these blankets: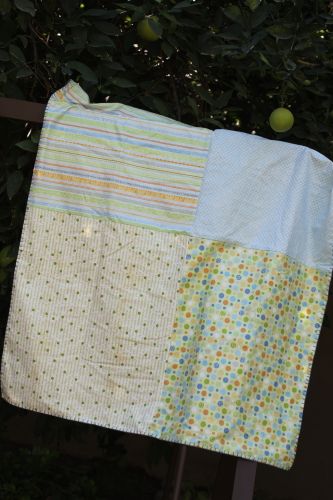 no. 17, completed oct 2012
for carter, my college
sorority president jen's little boy
no. 16, completed oct 2012
for my friend becca's baby boy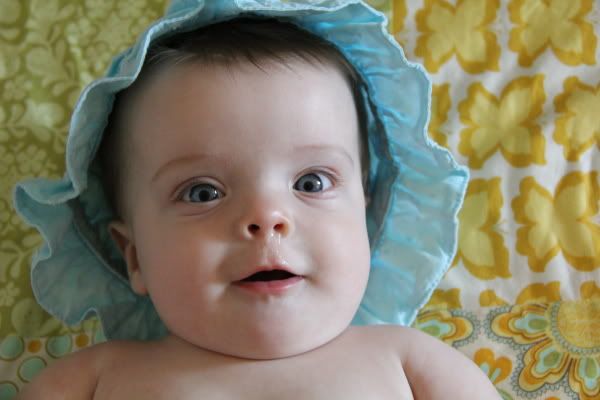 no. 14
for my daughter #5, completed may & oct 2012
no. 13, completed april 2012
for my niece laynee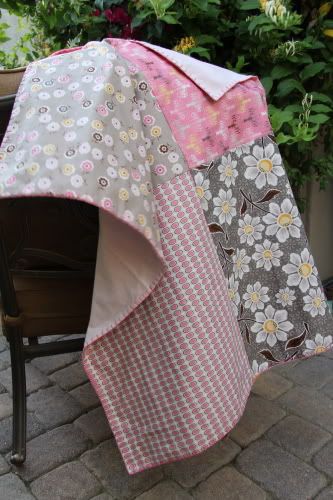 no. 12, for my niece hailey,
completed april 2012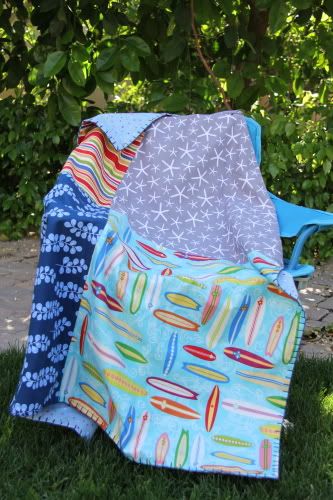 no. 11, for my nephew, ollie,
completed march 2012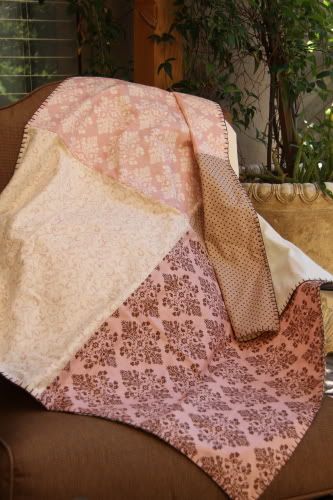 no. 10, for grace's daughter charlotte,
completed march 2012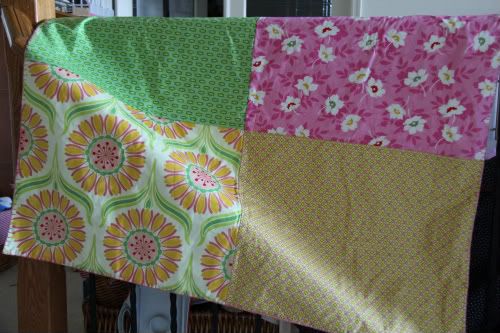 no. 9
for becca's baby may, completed oct 2011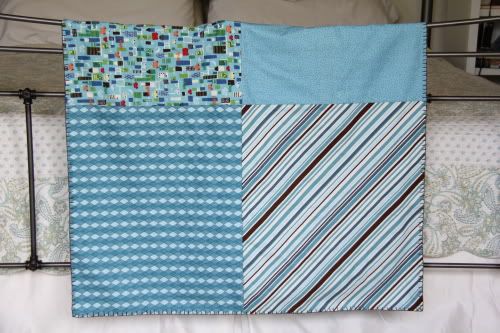 no. 8,
for nikki d's son preston
completed october 2011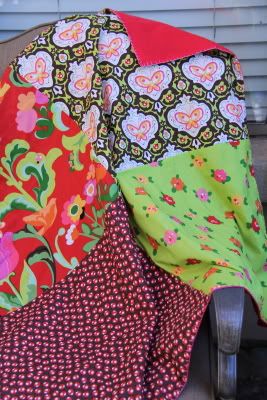 no. 7, for heather l's daughter isabella
completed sept 2011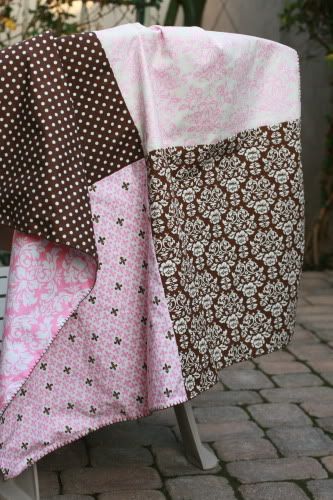 no. 6, for my friend heidi's baby girl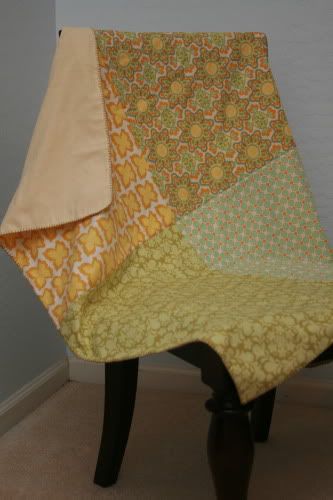 no. 5, for my friend anne's baby claire
completed february 2011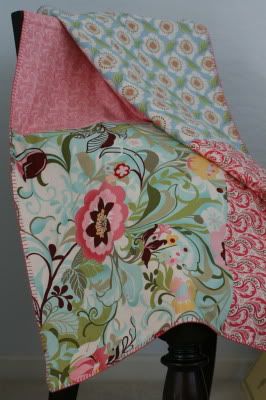 no. 4, for my niece evee
completed january 201
1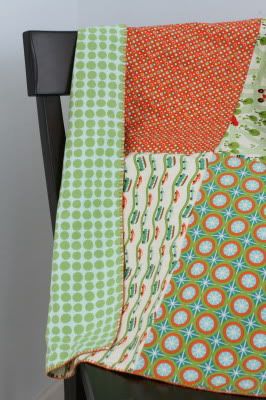 no. 3, for my nephew drextyn
completed january 2010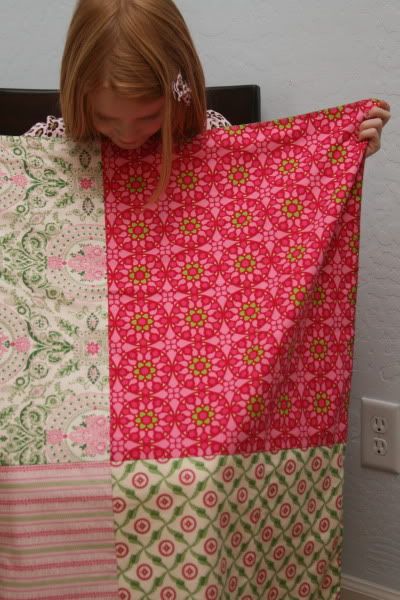 no. 2, for my cousin michelle's baby emma
completed september 2010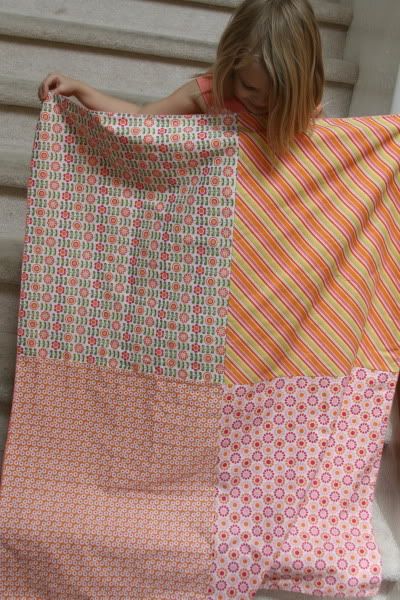 no. 1, for my niece liberty
completed september 2010